Advanced Find in Microsoft Dynamics CRM is a powerful and flexible search tool.
Building a query of stackable criteria allows you to filter in/out records, returning just the data you need.
The results can be viewed on-screen, exported to excel, or even used to perform bulk edits and other automated workflows on a small or large number of records.


Info
No special permissions are necessary to use Advanced Find. Results will be restricted however to data you have permission to read.
Start A New Query
Click the Advanced Find button on the Command/Navigation bar

Open the Look For: drop-down menu and select the record type you wish to find

Build Your Query
Currently, the Advanced Find query displayed below (without any filters) would result in ALL Contacts in your database, and we only want some of them. So let's add some criteria.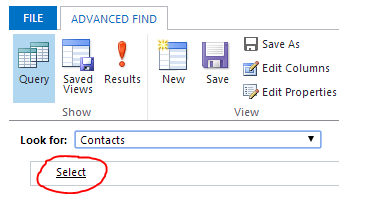 Click Select to add your first Field filter/criteria
It displays a list of all fields available for the record type (Contacts in this case)
Select the Address 1: City field in the drop-down menu

The default "Operator" is Equals.
Depending on the type of Field you have selected you have other options also.
Some of the most useful ones are:

Equals = EXACT Match only
Contains = Great for Partial values found anywhere in the result
Contains Data = To find records where this field has any value (is not empty/blank)
Does Not Contain Data = To find records where this field is empty/blank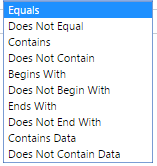 Enter Melbourne as the Value

Tip
You can keep adding more filters underneath to create more complex queries (more on that later)

Click Results in the ribbon to view the filtered data
Advanced Find loads your results

Fine Tune Your Query
Getting the right results may involve some trial & error.
If the results returned are not what you need, or require fine tuning, simply click back to the query and try again.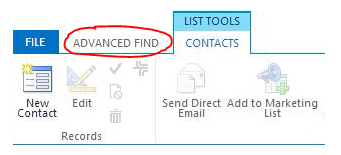 Click on the Advanced Find Tab to return to the Query and continue fine-tuning your criteria
Click Results again to run the query/search
Repeat as many times as necessary
Adjusting Columns
The results of your queries may not include the correct "columns" of information. If you wish to add/remove and even expand/contract the width of columns this is all possible.
Click the Advanced Find tab to return to your query
Click Edit Columns in the ribbon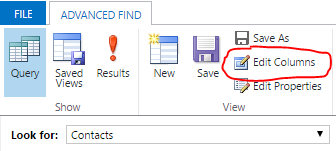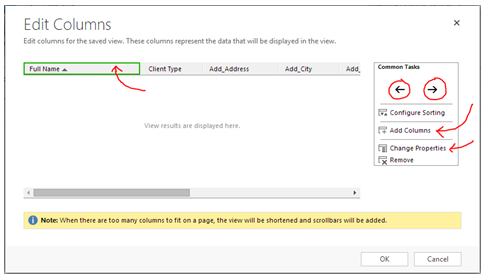 Remove a column - Select the column and Click Remove
Add a column - Click Add Columns and select from the list of available fields
Adjust column widths - Double-Click on the column (or) Select it and Click Change Properties
Alter the list sorting - Click Configure Sorting
Re-order columns - Select the column and use the left/right Arrow buttons
Click OK to commit any changes
Clicking Results will now present you with the data formatted with all of your column changes.
Tip
Customising the columns of data displayed can help in more advanced techniques for bulk data manipulation
If you are altering an existing Saved View, and you wish to commit changes you've made to columns:
Click the Advanced Find tab
Click Save

Save Your Query
If you wish to keep this Query for later and recall it whenever you like…
Click the Save (or Save As) button in the ribbon

Enter a Name for your saved view
Enter a Description (optional)
Click Save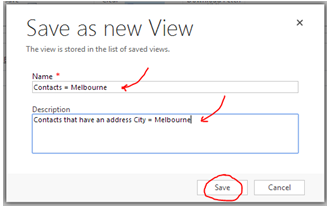 The Advanced Find you created is saved permanently as a View for later use.
Retrieve A Saved Query
This is a quick way of retrieving frequently required data out of your system. After saving a previous query/view as per the previous section...
Click the Advanced Find button on the Command/Navigation bar

Select the correct Entity record type you need (eg. CONTACT) for Look For

Open the Use Saved View drop-down menu
Select your previously saved view from the list (Saved Views are at the bottom of the list)
click Results

Tip
Your saved views are only visible by you. You can share them if necessary
Share Saved Views
Saved views are personal, and by default only visible to you. To share your saved view with other users perform the following steps.
Open Advanced Find
Click Saved Views

A list of your Personal Views is shown
Tick the view you wish to share
Click Share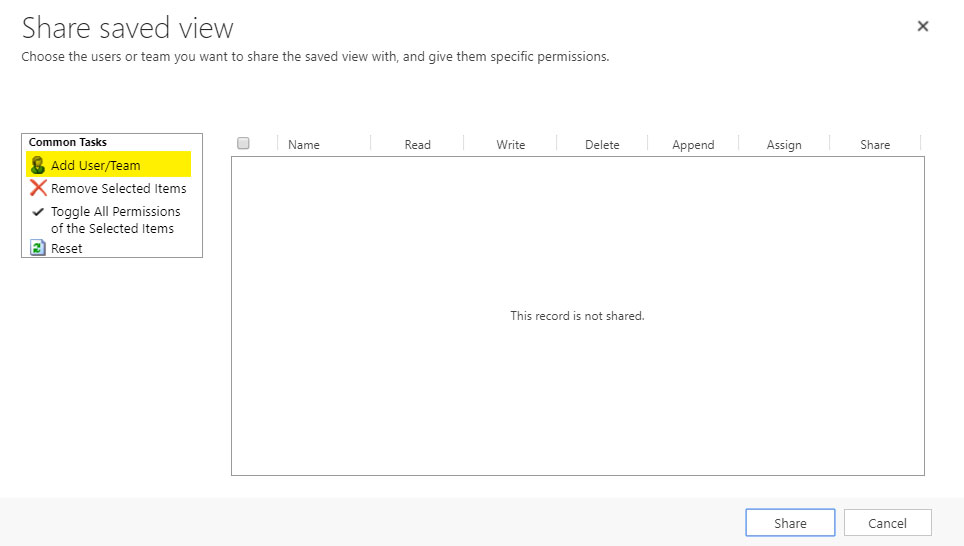 Search for required Users / Teams
Tick one or more and click Select to add them to Selected records
When finished, click Add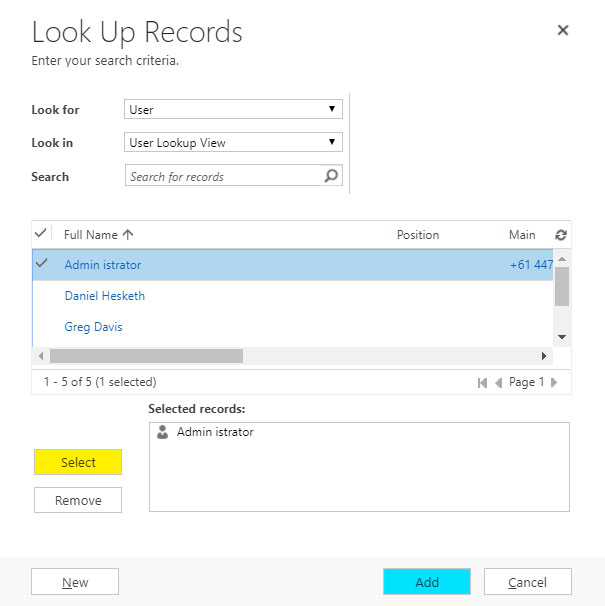 Default permissions are Read (view) only
To grant permission for the user to edit the view tick the Write (edit) box
To grant permission for the user to share the view with others tick the Share box
When finished click Share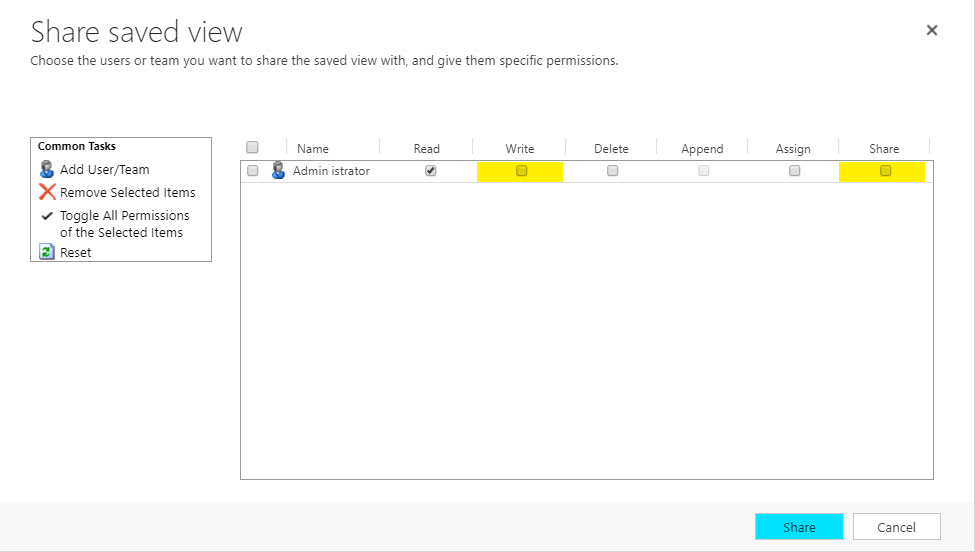 Export To Excel
Once you have retrieved your Saved View, or created a new Advanced Find…
Click Results
Click Export Contacts

the Excel file will be downloaded