Managing your Fee Disclosure obligations on a regular basis is straightforward.
Identify Contacts
Navigate to the ◭ Practice Compliance dashboard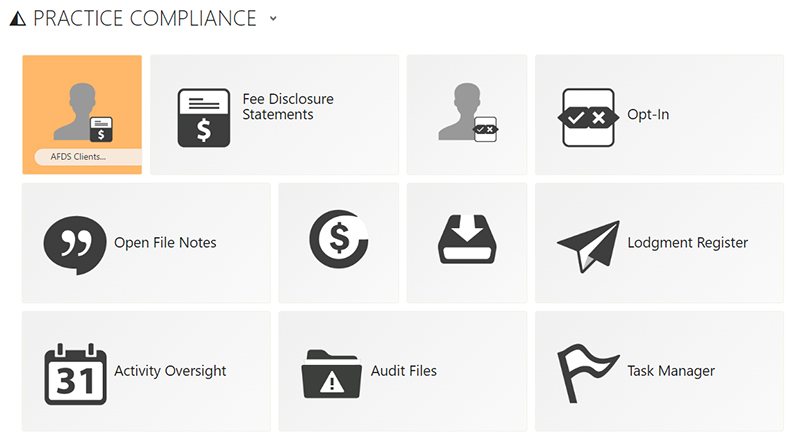 Select the AFDS Clients button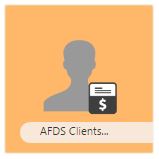 The window opens displaying Contacts where:
a) The Next Disclosure Date is in the Current Month
b) The Next Disclosure Date is Overdue
In this example there are two Contacts for FEB, and three overdue from DEC & JAN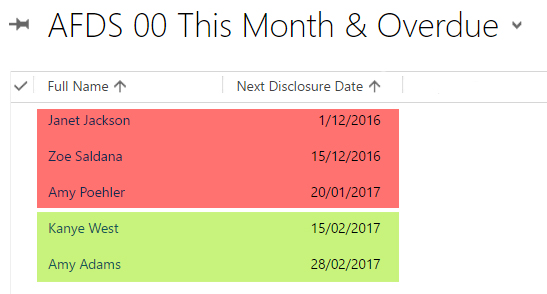 Tip
After processing AFDS records to completion the Contact's Next Disclosure Date will be moved forward, and they will disappear from this view
Click the view Title to change views
You can select specific AFDS month views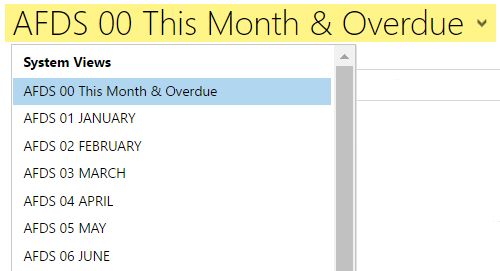 Caution
If you change the view to show AFDS for a specific month this will show you all Contacts for the month, not just the current year
Generate AFDS
Tip
Before generating any AFDS records please vet the Contact's data to ensure values are correct. Check Service Level, Address, Owner/Adviser etc
Select all Contacts desired (tick one, many or all)
Click the Generate AFDS button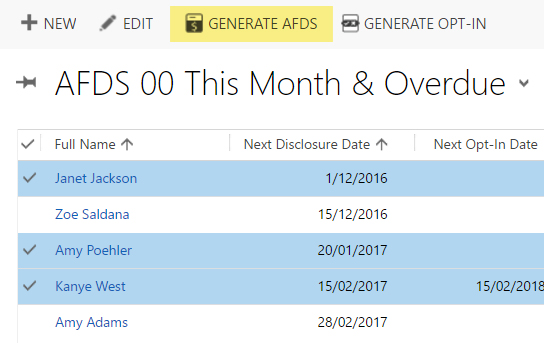 The system will generate the requested AFDS record(s) and summarise Transaction data for the required period.
Tip
It's also possible to generate a single AFDS record directly from a Contact. If you can't see the button check the

More Commands flyout.