Managing your Opt-In obligations on a regular basis is straightforward.
Identify Contacts
Navigate to the ◭ Practice Compliance dashboard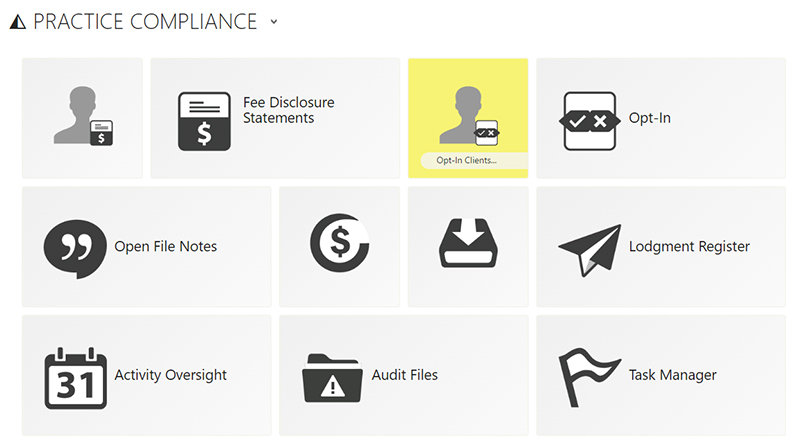 Select the Opt-In Clients button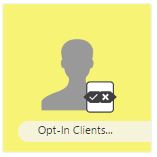 The window opens displaying Contacts where:
a) The Next Opt-In Date is in the Current Month
b) The Next Opt-In Date is Overdue
In this example there are three Contacts for FEB, and one overdue from JAN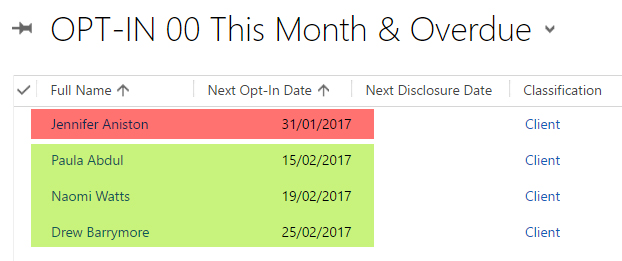 Tip
After processing Opt-In records to completion the Contact's Next Opt-In Date will be moved forward, and they will disappear from this view
Click the view Title to change views
You can select specific Opt-In month views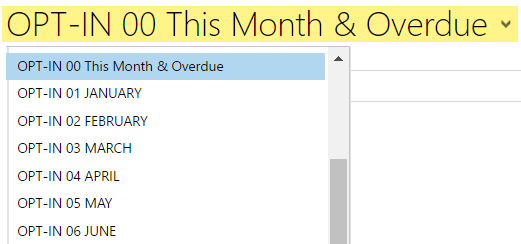 Caution
If you change the view to show Opt-In for a specific month this will show you all Contacts for the month, not just the current year
Generate Opt-In
Select all Contacts desired (tick one, many or all)
Click the Generate Opt-In button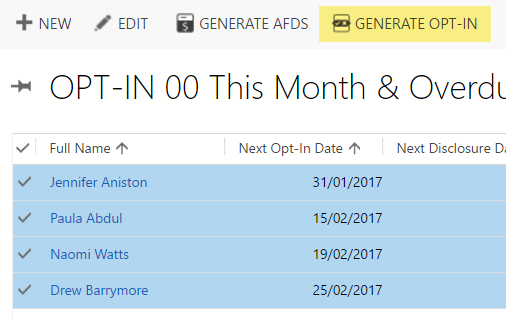 The system will generate the requested Opt-In record(s).
Tip
It's also possible to generate a single Opt-In record directly from a Contact. If you can't see the button check the

More Commands flyout.