By default the system will report all revenue received for each client for Fee Disclosure.
If you wish to exclude particular transaction types, providers, or products you may do so.
There is a log of all revenue categories received which can be used to toggle reporting.
Critical
Excluding any revenue from reporting is done so at your own risk. Fee Disclosure is your business' responsibility, not that of your Licensee or Software Vendor.
Navigate
Click the Work Areas navigation item
Select Configuration
Select Revenue Catalog

The list of Revenue Catalog items is displayed
Notice, by default, all items are Included for (AFDS)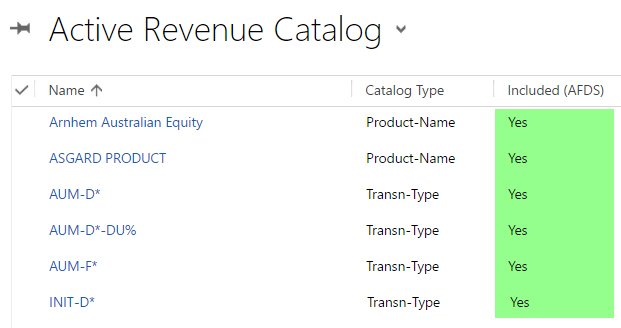 Toggle Revenue
You can edit individual Revenue Catalog items, or in bulk.
Individual Records
Open a Revenue Catalog record
Set Included (AFDS) = No / Yes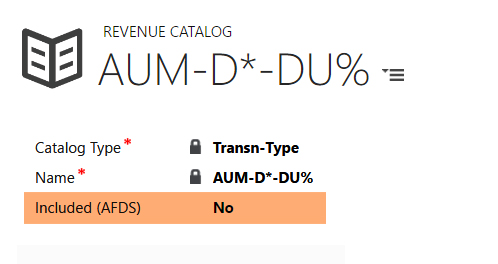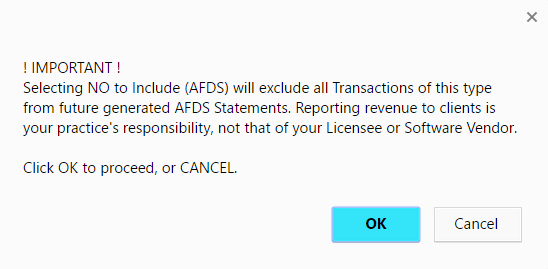 Records In Bulk
Select all Revenue Catalog records desired (tick one, many or all)
Click the Edit button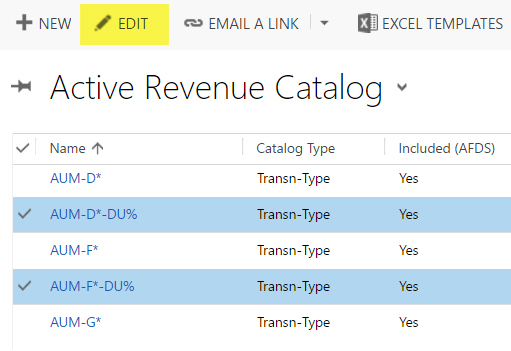 Select Included (AFDS) = No / Yes
Click Change