To help keep your data clean and useful when it comes to the crunch, it's important to have a firm grip on how to classify your Contacts.
Here are some useful tips on setting up a new Contact with the basic segmentation fields.
Info
Employing these guidelines will give you power & flexibility with your data.

Type* = Individual (person)
Entity (if a Company, Trust, SMSF)
Group (if a Family or Corporation)
Classification* = Client or Non-Client
(this is so you can add in suppliers or product providers phone numbers etc)
Client Type = SMSF, Trust, Company, Partnership, Supplier
(optional value to further define what this is when Type = Entity is selected)

* required fields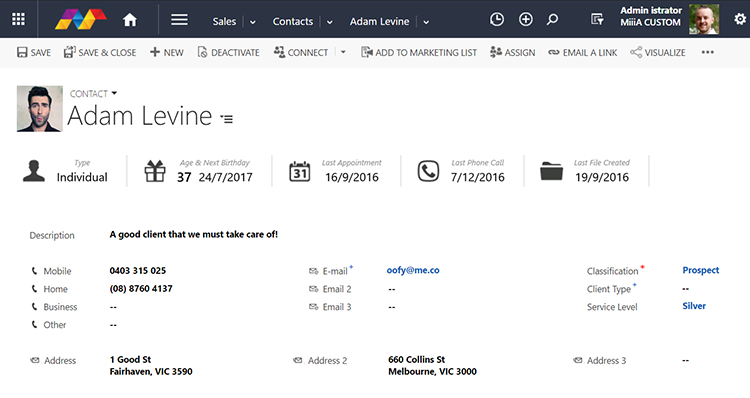 Some basic examples...

eg. John Smith
Type* = Individual Classification* = Client Client Type = (leave blank)

eg. The Smith Family Trust
Type* = Entity Classification* = Client Client Type = Trust

eg. Bobby Evans (Your local office stationery supplier)
Type* = Individual Classification* = Non-Client Client Type = Supplier Contact