It's simple for a System Administrator (or Customizer) to setup and implement Checklists in your organization. If they are familiar with adding Web Resources to Entity Forms it's a breeze, but also only a few steps for those not initiated. As a high-level overview:
Pick an Entity record type you'd like to use Checklists on (System or Custom entity)
Create a new Multi-Line Text Field on your entity (eg new_checklistdata)
Tip
Increase the Character Limit of the field to 20,000 or more.
This is where all the data will be stored, and can be increased later if needed
Add your new Multi-Line Text Field onto the entity Form (make it Not Visible)
Add the d365_checklists.html Web Resource to the entity Form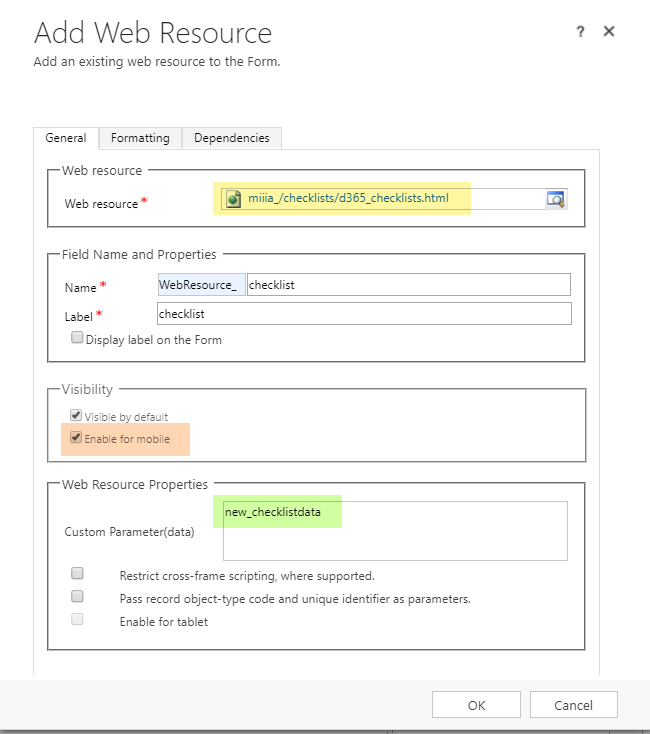 Set a Custom Parameter for the Web Resource using the field name where the data will be stored eg. "new_checklistdata"
Select Enable for mobile if you wish the Checklist Web Resource to be available via mobile apps
For better visual results, select a few options from the Formatting Tab of the Add Web Resource dialog also:
Number of Rows
Scrolling
Display Border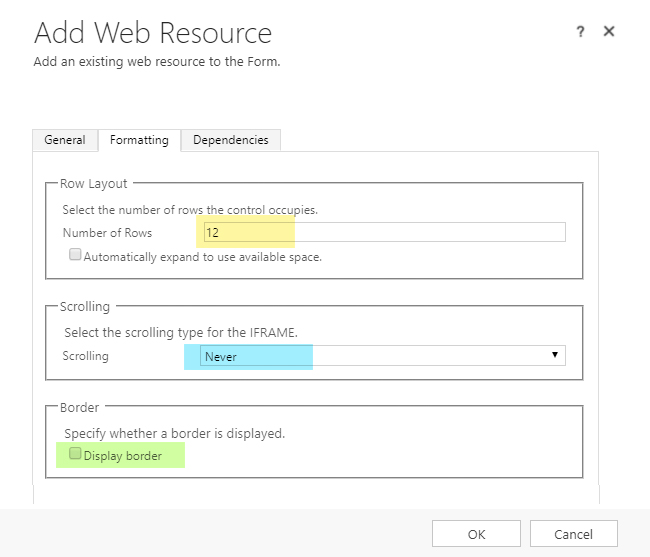 Publish All Changes, you're done!