Checklist Templates are the pre-configured lists of to-do items that can be called on-demand, or used in workflow automation.

What are they?
Checklist Templates are records you create to store lists of items that can be re-used over and over again.
Think of Checklist Templates as your library of pre-defined process lists, that you can expand over time as you try to streamline your business processes.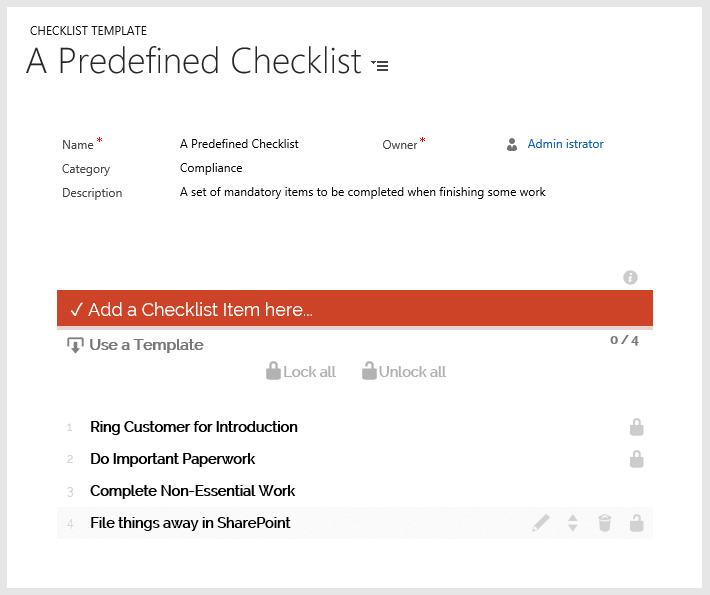 Navigation
Go to the Dynamics 365 APP Switcher
Select the D365 Checklists app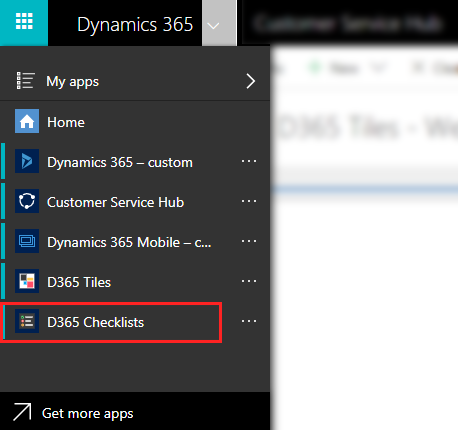 Select Checklists Templates from the sitemap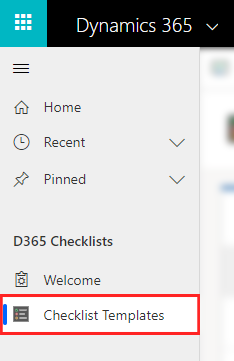 Create or Edit
Navigate to Checklist Templates
Click the NEW button to add a new Checklist Template
or open an existing Checklist Template to edit it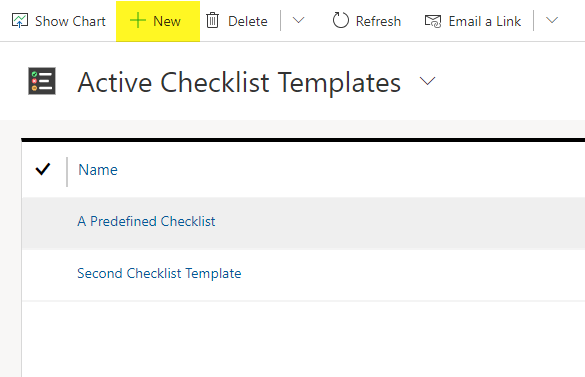 Set or Edit the main fields:

Name = The name of the template
Category = This can make your templates easier to sort
Description = Use it if you need a reminder of what the template's for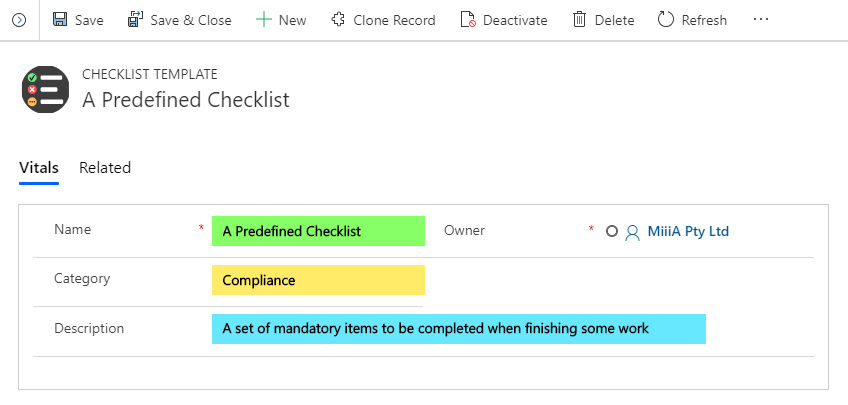 Set the Checklist Items
Open to your Checklist Template
Add Checklist Items as required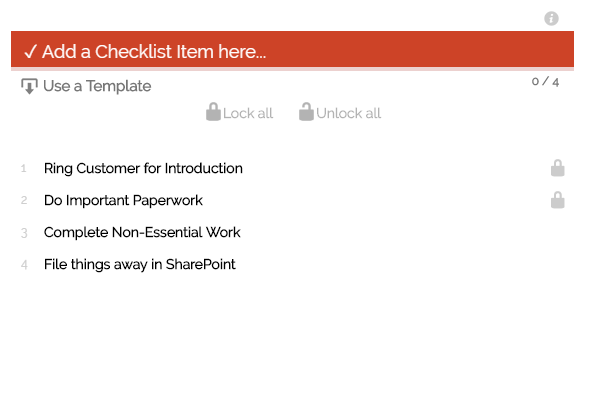 Edit, Resort or Delete as required
Lock items that you want to be enforced/mandatory for end-users
(This means users can tick/cross them, but not edit or delete them)
When done just Save & Close
Using Templates
When using any Checklist, click the Use a Template button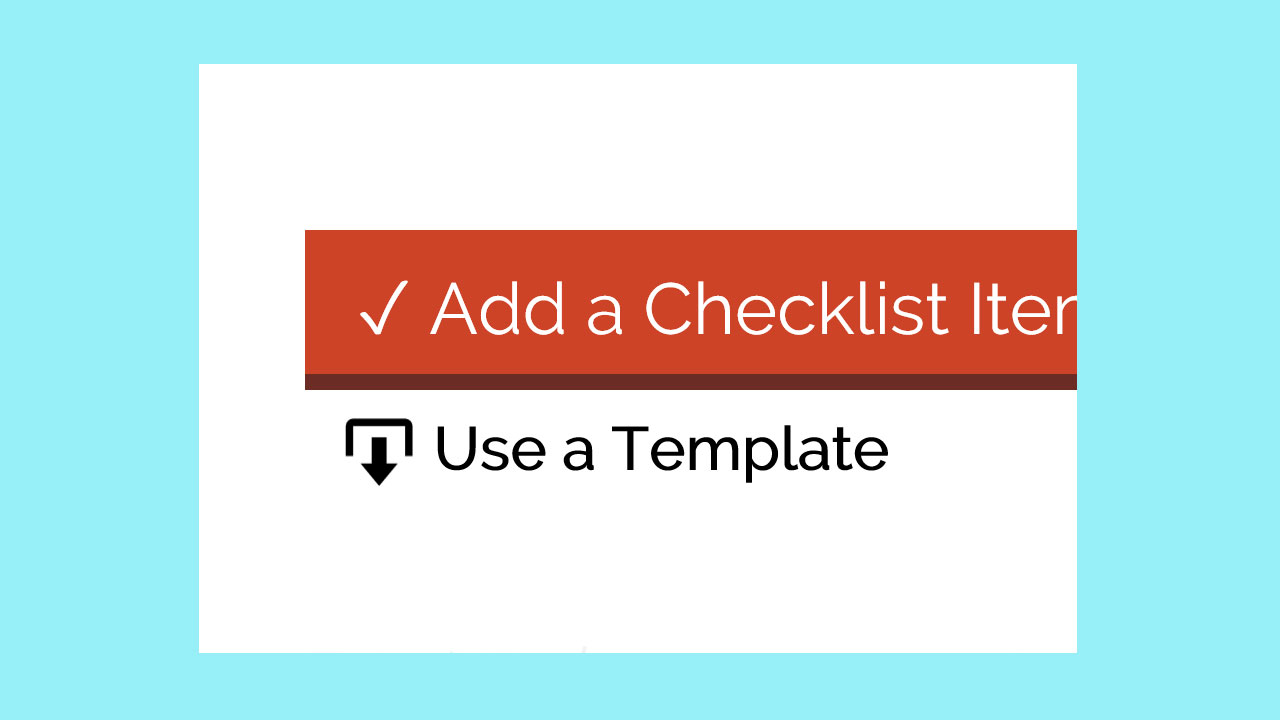 Select the Checklist Template you wish to insert into your Checklist
Click OK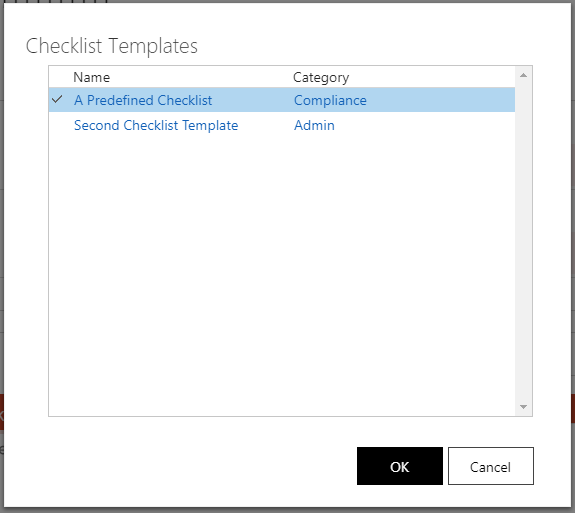 The items from the Checklist Template will be added to your current Checklist