There are a few options for managing members of your Marketing List.
Selecting Members
To add, remove or evaluate the members of the list either:
Click the Manage Members button in the ribbon

or Click the add button in the Members section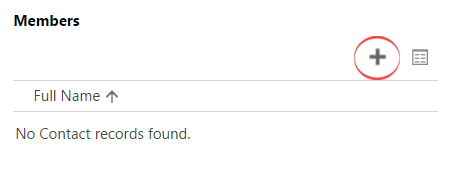 for Static Lists
You can choose the most appropriate option for selecting members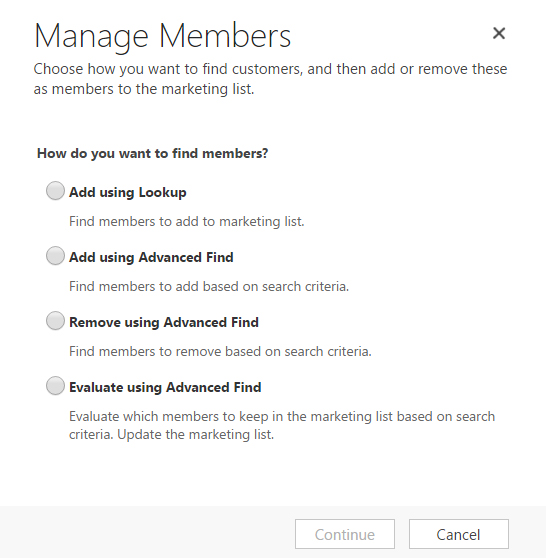 Add using Lookup – uses the familiar search window, select "one or many"
Add using Advanced Find – a more powerful search query
Remove using Advanced Find – use a search query to remove members
Evaluate using Advanced Find – can be used to keep some, discard all others
Tip
If you are viewing a single Contact record, you can use the Add to Marketing List button in the ribbon (It may be hidden in the

More flyout menu)
for Dynamic Lists
You must set an Advanced Find query to determine the list members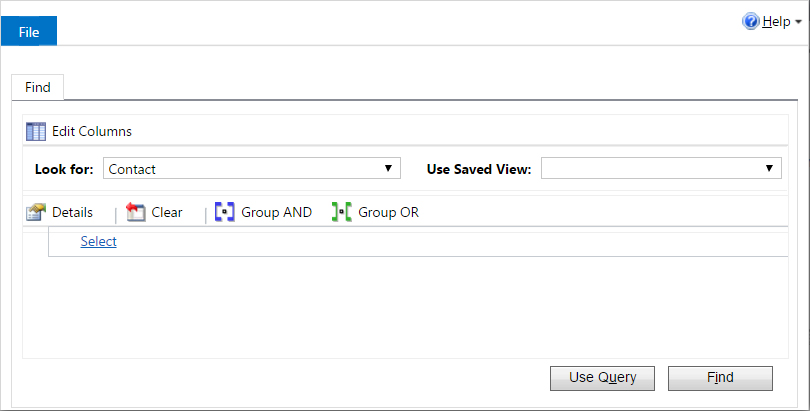 Tip
It's always a good idea to use Status equals Active so you don't include Inactive records
Click Find to preview the results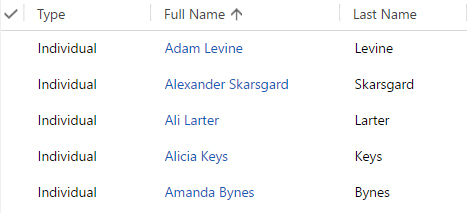 If you are unhappy with the results returned select Back To Query
or Select Use Query to accept

Tip
If you ever wish to edit the query a dynamic list is using simply repeat the above steps
Removing Members
For Static lists you may wish to remove Contacts from the list at different times.
Tip
You cannot select & remove members from a Dynamic list. To do this you must edit the query by clicking Manage Members
Open your Marketing List
Select the button to expand the List Members window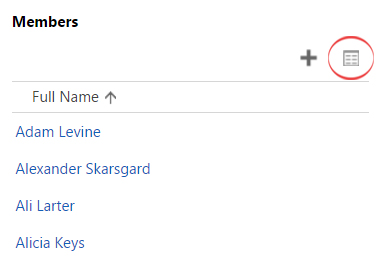 Select the Contacts required
Click Remove From Marketing List button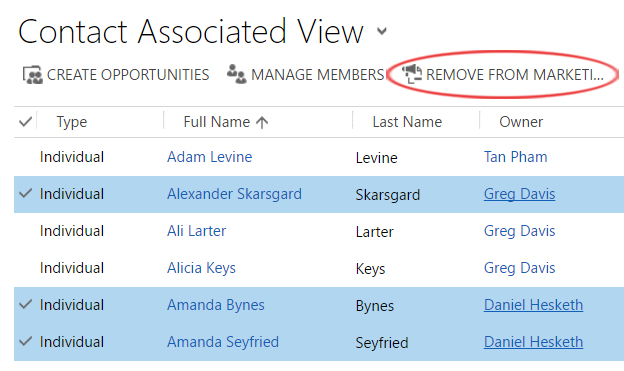 Confirm you wish to remove the members by clicking Delete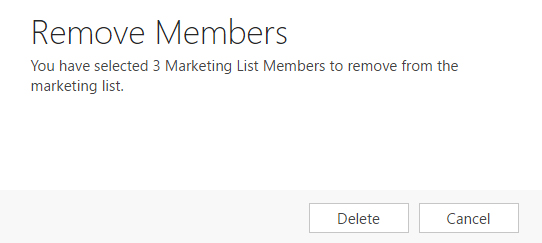 Tip
You can also remove members using Advanced Find. To do this click Manage Members
Advanced Techniques
It can be necessary sometimes, to achieve the desired result, to combine or even repeat techniques.
Consider the following example:
You wish to create a Marketing List of all Contacts Aged 55, and add a few other members
Select Manage Members
Select Add using Advanced Find
Create your query for all Active Contacts where Age = 55
Add all returned Contacts to the list
Select Manage Members again
Select Add using Lookup
Search and select the required Contact(s)
Consider the following example:
You wish to create a Marketing List of all Contacts that have no activities
Tip
There is no way to search for records that "have none" or "do not have". To get around this you can perform this in two separate passes.
Select Manage Members
Select Add using Advanced Find
Create your query for all Active Contacts
Add all returned Contacts to the list *you are starting with everyone
Select Manage Members again
Select Remove using Advanced Find
Create a query for Contacts that have activities
Remove all returned Contacts from the list
*you will be left with Contacts that have no activities