There are times when you may wish to generate Bulk Activities (Tasks, Phone Calls, Letters, File Notes) on a number of Contacts at once.
We simplify this by asking you to create a Bulk Activity "batch" record. This is where you setup the activities (WHAT) you'd like to generate and target an audience (WHO). Once executed, we clone those activities to all Contacts on your behalf.
Navigate
Click the Work Areas navigation item
Select Configuration
Select Bulk Activities

A list of existing un-actioned Bulk Activity batch records is displayed
Create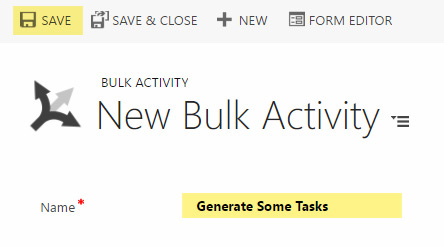 List Types
We need to define a target audience who we will generate/clone your activities to. To target the right audience we can either of two methods to identify the Contacts: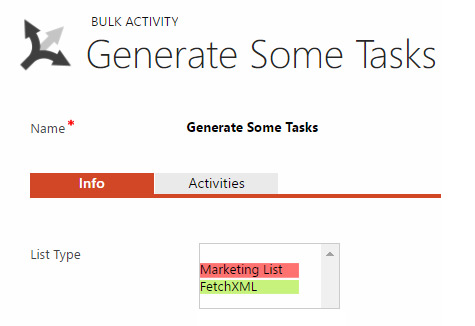 Marketing List
Using this List Type will require you to specify (or create) a "Static" Marketing List
Select List Type = Marketing List
Select the Lookup icon

In the Look Up Records window find the existing Marketing List or create a New one
Caution
Please note this function currently does not support Dynamic Marketing Lists
FetchXML
Using this List Type will require you to run an Advanced Find and copy/paste the FetchXML code of your query back to your Bulk Activity record.
First run an Advanced Find to Look For: Contacts
Once you have the Results you require...
Click the Download FetchXML button
*make sure you are on the Advanced Find tab, not the Results page

Open the downloaded file in Notepad or any text editor
Copy all the text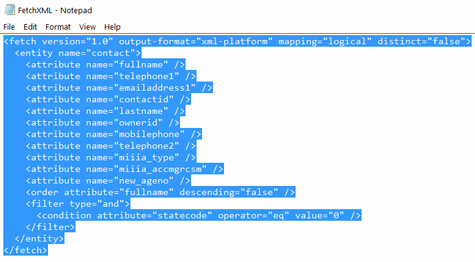 Open your Bulk Activity record again
Select List Type = FetchXML
Paste your Advanced Find code from Notepad into the Query field

Add Activities
Now you are ready to add one/many activities that you'd like to generate/clone for all targeted records.
Select the Activities Tab
Click the to add an activity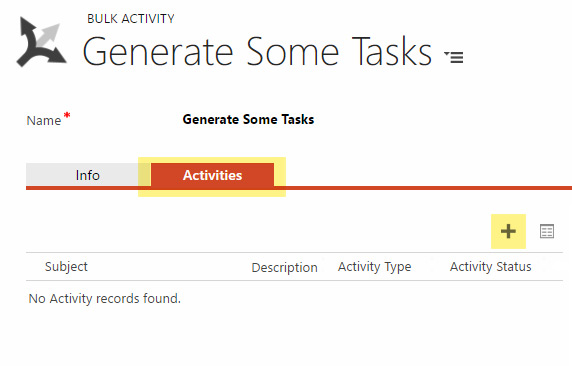 Setup the activities (one or many) how you would like them to appear on each record (once cloned)
Important
For each activity you generate, please click MARK COMPLETED before you initiate the Bulk Activity "Run" button

Tip
Activity Types supported currently are: File Note, Letter, Phone Call & Task
Run The Process
Once you are ready to generate/clone all the records follow the below steps:

Select Deactivate in the popup
The Bulk Activity batch record will be deactivated once sent for processing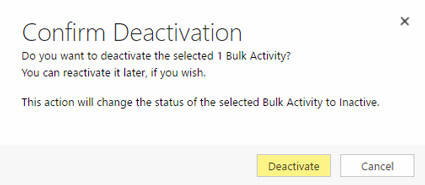 Warning
Processing can take some time, depending on the number of activities, and the audience size