Tile Sets are the design and layout of a collection of many Tiles in the solution.
What are Tile Sets?

Tile Sets are records you create to house a collection of Tiles
*the Tile Set shown on a dashboard in above picture is a collection of 8 x Tiles
It's possible to add many Tile Sets onto a Dashboard if required, which can allow more scalable and efficient creation and maintenance of the individual Tile Sets themselves.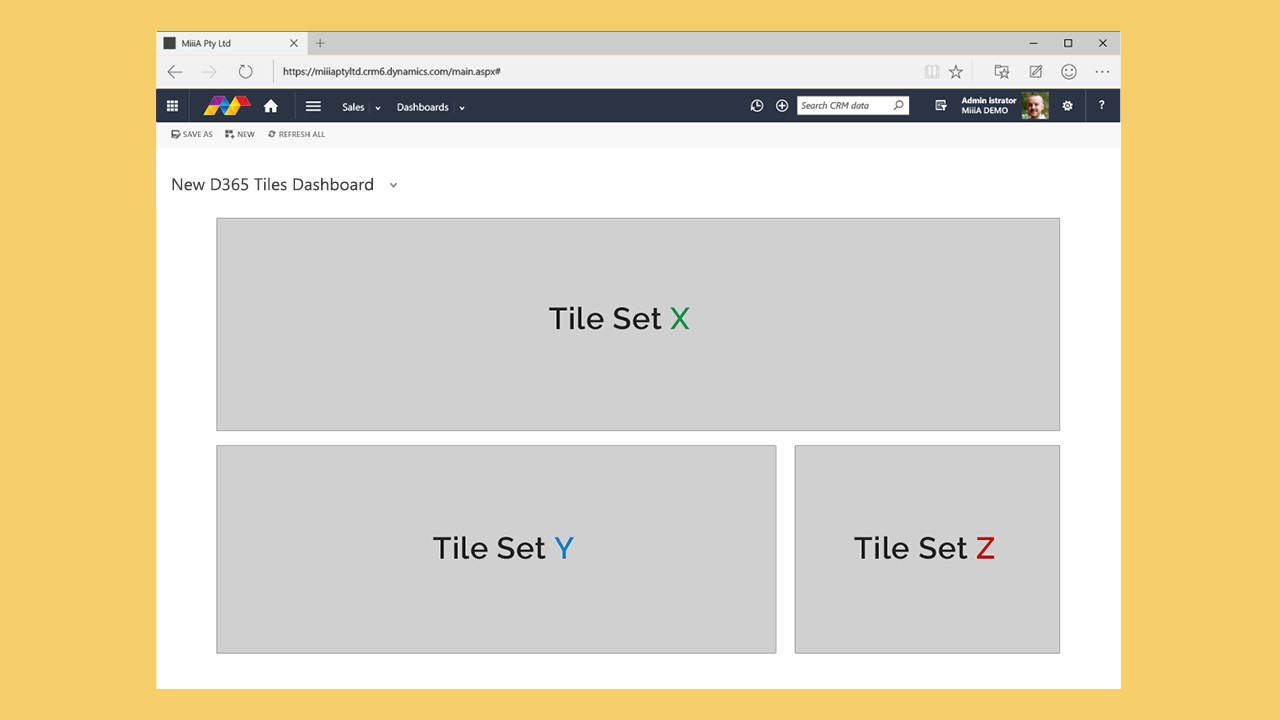 Navigation
Go to SETTINGS > D365 Tile Sets

Open the Tile Set you wish to edit
or Click the button to add a new Tile Set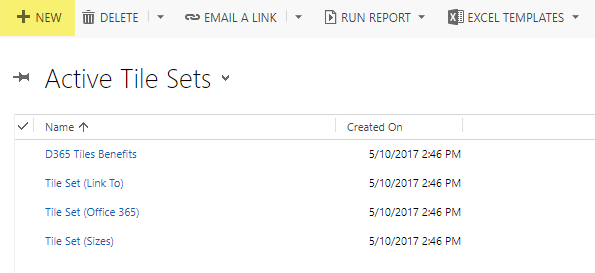 Tile Set Parameters
Tile Sets themselves are simple in nature, and act like a template or layout design. There is a set of parameters to customize each Tile Set.
Name Give your Tile Set a logical name for identification
Description If you need to record info about the use-case or more details
Copy Id The unique identifier you'll need to add this Tile Set to a Dashboard
Preview The visual preview of your Tile Set currently