It's simple for a System Administrator (or System Customizer) to setup and implement Tiles in your organization. If they are familiar with adding Web Resources to Dashboards it's a breeze, but also only a few steps for those not initiated. As a high-level overview:
Create a Tile Set
Create at least one Tile Set record first or open an existing one
(for example we're creating one called "Tile Set (Link To)")
Add a few Tiles to the Tile Set for illustrative purposes
Copy the CopyID GUID for use later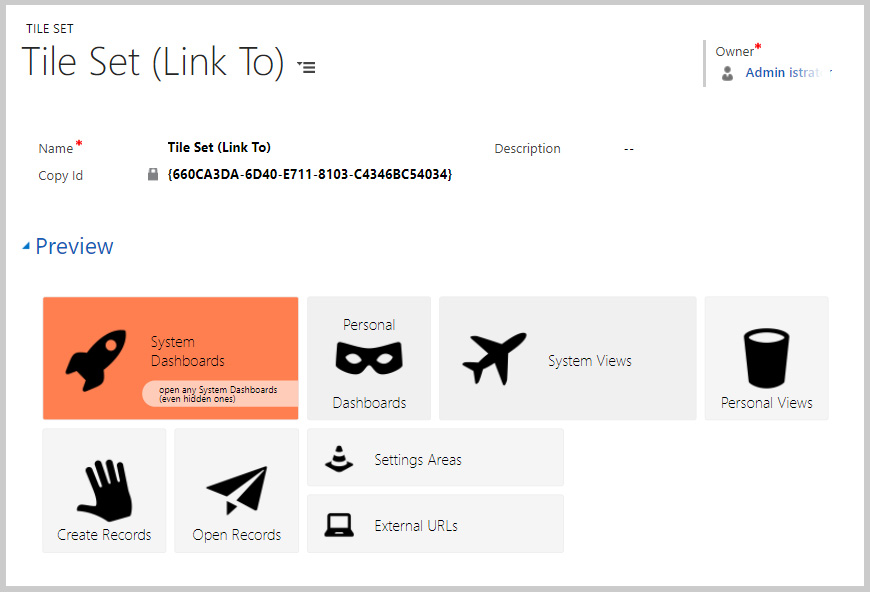 Dashboard Web Resource
Add a Web Resource to a new or existing Dashboard specifying:
Web resource = miiia_/tiles/d365_tiles.html


Check the Enable for mobile if you wish to render in native mobile apps


Add the Copy Id (copied from your Tile Set record) as the Custom Parameter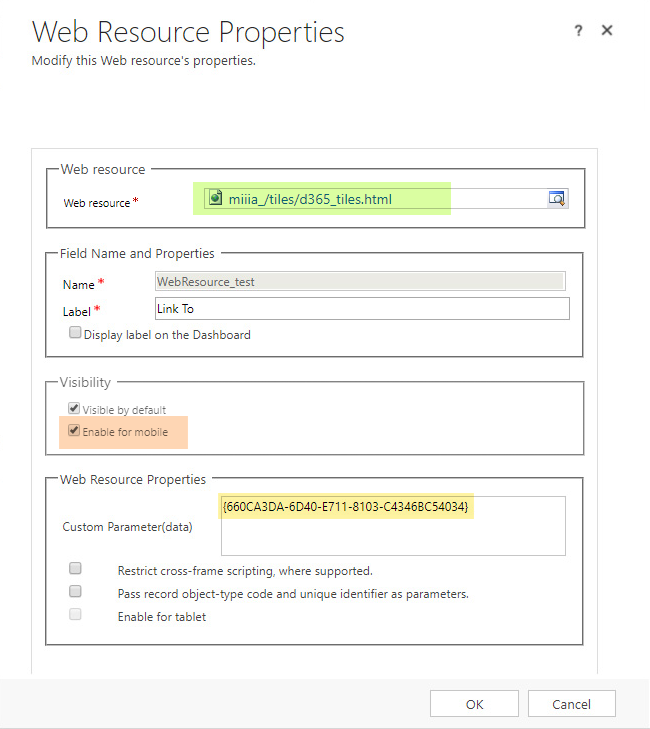 For better visual results, on the Formatting tab of the Add Web Resource dialog, set the Number of Rows, Scrolling, and Display Border parameters to your liking.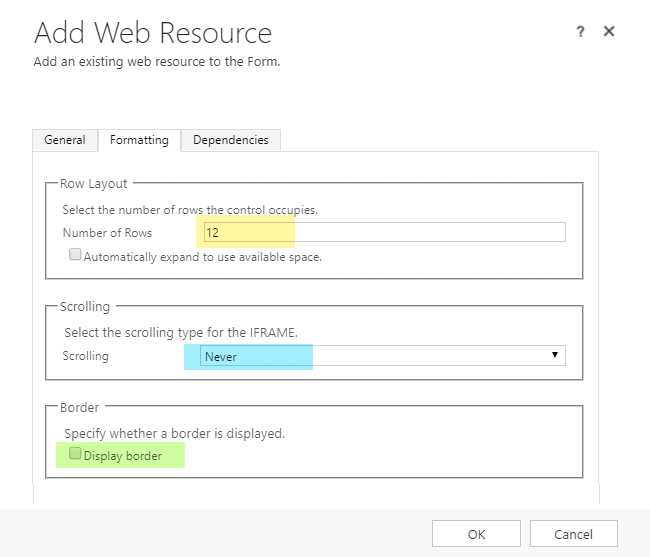 Publish All Changes, you're done!